7 tags
Blogic of the day: Troubling ceilings
We thought there was nothing more depressing than the glass ceiling… but we could have been wrong. PS. Number of times one needs to write "ceiling" before it no longer looks like a real word: 5.
6 tags
Did you miss us?
Because we missed you! (Whilst we wandered about Europe.)
7 tags
Inane Bloggers for Prom Peasantry: Normative...
True Life: I Was A Prom Queen Runner-Up and Lost There's so much we could say about this article (patronizing, pronouns, utter confusion), but perhaps the most egregious of all is this: Nicole Fabien-Weber seems to think that her granting - or denying - permission for gay boys (or transgender girls) to be crowned prom queens matters. To which we say: Who cares? We are all for gay boys as...
6 tags
Another reason to ditch that long-distance...
The cell phones and cancer story is back, and Blogic is digging out our walkie talkies. In the frighteningly vague, panic-inducing way that science often presents its findings, the article concludes: Dr Jonathan Samet (University of Southern California, USA), overall Chairman of the Working Group, indicated that "the evidence, while still accumulating, is strong enough to support a...
5 tags
4 signs you SHOULDN'T practice therapy
Jane Greer, PhD's recent post "5 signs he DOESN'T love you" doesn't reveal much about relationships, but it does indicate a few "red flags" in her abilities as a therapist: 1. INCESSANT USE OF CAPS LOCK 2. Dr. Greer's advice seems to be primarily derived from decades-old song lyrics, like "If he says 'I only want to be with you,'...
3 tags
A great way to get rid of all your extra boats
On a recent excursion in the real world (outside the domain of the interwebs!), blogic discovered this incredibly perplexing advertisement. So perplexing, in fact, that we thought it was worth sharing for several reasons: The model in the photo bears a striking resemblance to That Girl That You Went To High School With - the one who you're friends with on facebook and who causes you to say...
7 tags
Creepy goggles and hot coffins: Blogic of the Day,...
Teenage readers, and/or readers with insight into teenbrains: we are dying to know, why would anyone willingly put themselves inside a scary, UV-cancer-wrinkle ray coffin whilst wearing the creepiest goggles ever?
6 tags
The author of this article has us worried
We know you know what we're talking about. A blogger at "thestir.cafemom.com" offers a revolutionary (heh) perspective on the Royal Wedding in her post, "Kate and William's Kiss Has Me Worried." While we're sure that Kate and William appreciate the author's concern, we're not so sure that articles like this are the best use of the...
7 tags
He said/She said: "What a moronic article"
While the interwebs and cell phones have prevented many a communication disaster, technology brings its challenges. Thank goodness that GalTime.com (yup, actual name) has brought us "He Said/She said: Decoding the text message" to help navigate the rocky waters of SMS: Text: I wish you were here GIRL INTERPRETATION:  "He really likes me! Awww and he misses me!! So cute!"...
6 tags
Big Potato funds study; finds potatoes are...
Blogically Speaking is proud to bring you a guest post from our resident nutrition expert, PG. We are excited to highlight a new voice (although she's been quoted in some of our earlier inquiry into Big Potato's tactics). "The time has come to stand up for potatoes." So reads the rallying cry issued by the potato industry last week. This amped-up effort to defend "America' s favorite...
6 tags
Finally! Someone gets us
"Their lives are nothing like mine - I'm your standard-issue late-20-something childless overeducated atheist feminist - yet I'm completely obsessed with their blogs. On an average day, I'll skim through a half-dozen Mormon blogs, looking at Polaroids of dogs in raincoats or kids in bow ties, reading gratitude lists, admiring sewing projects." Emily...
5 tags
We'll take you dowd town
Dowd and Out He can't handle the truth. A young computer programmer on his way to a pheasant-hunting trip last November offered a cri de coeur about government groping: Just substitute "Leave the copter, take the corpse" for "Leave the gun, take the cannoli." Was this, I wondered, the same guy who sometimes showed up in the '70s with mismatched shoes? Talk about your misty watercolor memories....
6 tags
8 tags
Boy + Girl = Movie? "Something Borrowed," Part 1
Rom-com enthusiasts and lady-audiences, demand more from your movie-going experiences! Welcome to Boy + Girl = Movie?, Blogic's segment in which we watch previews for upcoming rom-coms and, with bizarre specificity, attempt to predict their plots. After completing our prediction, we'll subject ourselves to real rom-com viewing in the theater in order to confirm - or correct - our ...
7 tags
"Vibrators Carry the Conversation:" ORLY? Blogic...
A New York Times piece last week generated a lot of buzz (heh) with its analysis of the increasingly mainstream availability of vibrators. Despite being firm supporters of sex positivity and access to sex education, condoms, contraception, toys etc. etc., we found this article lacking. Hints of a feminist analysis appear, but never quite come to fruition; instead, readers are bombarded with...
6 tags
You know it's bad when...
…you start agreeing with crazy caps-locked youtube commenters: Uh oh, I think our weltschmerz is acting up again.
8 tags
Marathon Monday
Today, thousands of people ran Boston's legendary Boston Marathon. One of them, Geoffrey Mutai of Kenya, ran the 26 miles in the fastest time ever (2:03:02). In celebration of everyone who participated, Blogic declares this Marathon Monday. While we might not be up for running 26.2 miles today (or any day, for that matter), here are some other things we love times 26.2. lebvs would eat...
12 tags
Powerful men, scary women
John Denny has taken a "tongue-in-cheek look at the women who scare him the most - in a good way." Expecting to find the Blair Witch and that girl from The Ring, we instead found a list of women who are actually just really good at their jobs: Helen Hanna Casey is one of the most successful women business leaders in Pennsylvania…. Helen also makes sure the company gives back to...
7 tags
Babe bracket: It's like March Madness, only...
In honor of March Madness, Men's Health Magazine has developed a bracket of its own: The Babe Bracket 2011. According to the website, "It's like March Madness, only hotter!" 64 female athletes faced one another in successive rounds, and voters selected the winners of each round in a method similar to that of kittenwar.com. The contest focuses on female athletes, which...
4 tags
Scientific world pranked: How Science Daily does...
Science Daily has let loose a slew of fake headlines in the past 24 hours in celebration of April Fools Day. Below are Blogic's faves: Molar Power: Milk Teeth Wanted for Stem Cell Palace Art Project: Children across Britain are being asked to donate their milk teeth to create "Palaces" — a spectacular glittering sculpture made from crystal resin and decorated with...
8 tags
Boy + Girl = Movie? "Just Go With It," part 2
Rom-com enthusiasts and lady-audiences, demand more from your movie-going experiences! Welcome to Boy + Girl = Movie?, Blogic's segment in which we watch previews for upcoming rom-coms and, with bizarre specificity, attempt to predict their plots. After completing our prediction, we'll subject ourselves to real rom-com viewing in the theater in order to confirm - or correct - our...
7 tags
Why Women Rule (the Internet): We've got credit...
A Techcrunch post this week created quite a stir with its assertion that "women rule the internet." Blogger Aileen Lee writes that "Female users are the unsung heroines behind the most engaging, fastest growing, and most valuable consumer internet and e-commerce companies" (hmm, this reminds us of another post about Silicon Valley's powerful women, with their...
7 tags
4 tags
Big Potato eyes potential new lobbyists: parents
Apparently, Big Potato (the National Potato Council) is worried that bolstered nutrition standards for schools might leave the big, starchy vegetable behind. In an attempt to regain popularity, they have launched a new website, www.potatoesinschools.com, which gives the American public the tools they need to lobby the USDA on behalf of Big Potato. Blogic asked our guest nutritionist, PG, to weigh...
13 tags
Word of the day: Weltschmerz
Sorry for our recent absence - we've been struck by a case of welstchmerz. Definition: from the German, meaning world-pain or world-weariness, pronounced [ˈvɛltʃmɛɐ̯ts]. According to wikipedia, weltschmerz used to denote the feeling of sadness when thinking about the evils of the world. In light of the tragedy unfolding across the Pacific Ocean and the coordinated attacks on the people...
13 tags
International Women's Day is not an excuse to...
With all this buzz about International Women's Day in our news and twitter feeds, we found ourselves wondering what this day is really all about. Because a day dedicated to women couldn't really only be about creating lists of "the most powerful women on twitter," James Bond dressing as a woman, or buying flowers for women in our lives. According to their website, IWD...
6 tags
7 tags
Outerspace and other news: Not all stellar...
"Asymmetric supernovae: not all stellar explosions expand spherically" Stars are balls of glowing gas, with a nearly spherical shape. Accordingly, one would expect that when some stars explode as supernovae at the end of their lives, the resulting colossal fireballs should share this spherical symmetry. However, recent investigations are revealing that some of these events are not...
8 tags
Girl + Boy = Movie? "No Strings Attached," part 2
Rom-com enthusiasts and lady-audiences, demand more from your movie-going experiences! Welcome to Boy + Girl = Movie?, in which we watch previews for upcoming rom-coms and, with bizarre specificity, attempt to predict their plots. After completing our prediction, we'll subject ourselves to real rom-com viewing in the theater in order to confirm - or correct - our predictions. Ultimately, our...
10 tags
Who says red sox and pink hats clash?
Red Sox fans have a distinct mentality: always the underdog, eternal hatred for the Yankees, and the fervent belief that "new" fans don't know what it means to truly suffer like the long-term fans have experienced. We know, because exactly 1/2 of blogic is a die-hard Red Sox fan. The team's success and elevated national profile over the past decade has challenged that...
7 tags
Blogic of the day
What if all celebrities, everywhere, stopped paying other people to do their hair and instead invested that money into our country's education system? Stylist.com has compiled a slideshow of all 8 of Anne Hathaway's Oscars hairstyles     
5 tags
4 tags
Word of the day: edacious
e·da·cious: devouring or craving food in great quantities; having an insatiable appetite; voracious, ravenous, piggish. What drives one or both of us to edacity? east coast Chinese food: less authentic, better pot stickers (and that sauce, mmm…) a certain bad TV crime show mac n' cheese fruit crumble The History of Love by Nicole Krauss (can't stop giving away copies as...
7 tags
Pepsico goes for a WIN...and comes up short
Pepsico's new online forum for women, the Women's Inspiration Network: "An online interactive network offering global female perspective, inspiration, and idea sharing through the involvement of experts, influencers and real women. It's a network for all who are interested in listening, engaging, enabling and supporting women."  Apparently, corporate online...
5 tags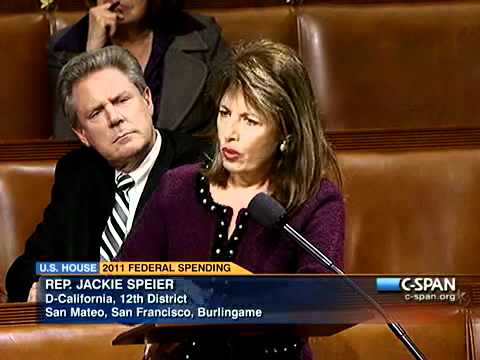 5 tags
Outerspace and other news: Stars who've been...
"Two-Timing Spacecraft Has Date With Another Comet" NASA's Stardust spacecraft… is hurtling at more than 24,000 miles an hour toward a Valentine's Day encounter with comet Tempel 1.… The spacecraft flew within 150 miles of comet Wild 2 in 2004, when it collected thousands of tiny dust particles streaming from the comet's nucleus for laboratory...
4 tags
Study: Fewer Huffington Post Staff Succeed in...
Possible bylines that would justify this photo choice: Budget cuts force AP classes to be held at 3am School cafeteria food spiked with Nyquil Chemistry class GHB science experiment goes awry Nope, not even those outrageous bylines excuse this photo/headline combination. Seriously, Huffpo? Seriously?
8 tags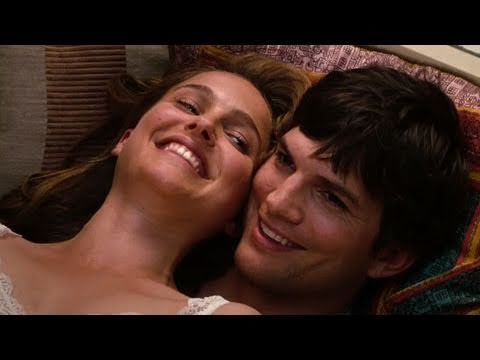 3 tags
5 tags
Guest post: djs reviews "The King's Speech" with...
Blogically Speaking is proud to welcome our first guest post by the illustrious and talented djs. We are excited to highlight a new voice (also, she agreed to spread blogically speaking to Thailand in exchange for a day of blogic fame #logrolling).  Maybe Oscar season means you finally have an excuse to sit at home amidst a movie marathon in a pile of old US weekly's and discarded vitamin water...
8 tags
"In celebration of beautiful, confident women..."
Diet Pepsi presents the taller, sassier new Skinny Can at New York's Fall 2011 Mercedes-Benz Fashion Week "Diet Pepsi has a long history of celebrating women through iconic fashion imagery seen in our infamous and historical campaigns, and we're proud to continue that tradition as an official sponsor of Mercedes-Benz Fashion Week," said Jill Beraud, Chief Marketing...
9 tags
Mammoth news site purchased by nearly forgotten...
Blogically Speaking has been purchased by teen-fave TV network, the WB. Site co-founders ev and lebvs stated that they were initially unsure about the merger, but that the decision was finalized when they were offered lead roles - and writing/production leadership - in Felicity and Dawson's Creek, respectively. The merger is considered a boon for the tv channel, whose popularity has...
6 tags
6 tags
Outerspace and other news: star, mailman on the...
"Runaway star plows through space" A massive star flung away from its former companion is plowing through space dust. The result is a brilliant bow shock, seen as a yellow arc in a new image from NASA's Wide-field Infrared Survey Explorer, or WISE. (Science Daily, 1/24/11) The photo* to the right could be a real image of the prodigal star. Alternatively, NASA might have...
5 tags
Word of the day: Logrolling
log·roll·ing: the exchange of support or favors, esp. by legislators for mutual political gain as by voting for each other's bills; cronyism or mutual favoritism among writers, editors, or critics, as in the form of reciprocal flattering reviews ("back scratching"); the action of rolling logs to a particular place (duh); the action of rotating a log rapidly in the water by...
10 tags
"The 10 most powerful women in silicon valley"
The San Jose Mercury gives the "list of powerful women" concept a go. This list is in some ways superior to that of a certain other publication—for one thing, the women's credentials aren't accompanied by photographs or details on their marital and reproductive status. The article also lists its criteria for 'powerful': "size of their company or...
4 tags
Camel sets its sights on a new clueless pack
With more and more pesky regulations preventing the corporation from marketing to children, ad executives have devised a shockingly successful campaign directed at NYC hipsters. It seems that all that's needed for this "fringe" demographic to follow a stale trend is a picture of an iconic landmark and the name of a gentrified neighborhood. San Francisco, watch out. A pack of...
8 tags
Outerspace and other news: a new planet, a new...
"UC Berkeley, NASA astronomers find smallest exoplanet to date" The planet - dubbed Kepler-10b and first announced last week at the American Astronomical Society meeting in Seattle - orbits a star very similar to the sun. It is the smallest exoplanet - a planet outside of this solar system - found to date, with a diameter that is 40 percent larger than Earth's. But unlike Earth...
3 tags
Zero-waste California home: garbage?
While flipping through Sunset magazine, my jaw dropped when I came across the story of a family that has committed to never throw away a single thing ("Zero-waste California home" Sunset Magazine, January 2011). It sounds like another creepy episode of Hoarders in reverse. Do these people have an addiction to nothing-ness? Members of the household are restricted to a set number of...
2 tags
"is your blogical clock ticking?"
– ~ev's fam (i do love me some good old fashioned word-play)